Services
Have Personality As Well As Be Beautiful.
Sealant online steel doors service offers a convenient way to purchase and apply sealants for steel doors, enhancing their weather resistance and durability. Customers can browse and order sealants suited to their needs, ensuring optimal protection against moisture, drafts, and other environmental elements, all from the comfort of their homes.
Love my new door. Installers are real pros and the Sealant Online is very communicative and friendly. Prices are fair and competitive.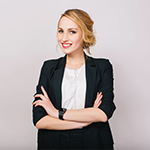 Jessica Brown
Best Services
Services We're Providing
We are working primarily in and around London and the Home Counties, on schemes that range from small intimate spaces to large projects.